Monitor Audio Creator Series C2L-T2X Stereo In-Ceiling Speaker
Monitor Audio Creator Series C2L-T2X Stereo In-Ceiling Speaker



Monitor Audio Creator Series C2L large Tier 2 Stereo In-Ceiling Speaker is ideal for both music and movies. The large in-ceiling C2L-T2X allows the user to switch between Music mode for wide dispersion and Movie mode for spatial effects. It is a two-way model featuring an RST II dual-coil bass driver and two C-CAM tweeters.
C2L-T2X has three modes:
Cinema Mono FX (Di-pole, tweeters out of phase)
Mono Wide Dispersion (Bi-Pole, tweeters in phase)
Single Speaker Stereo (two binding posts accepting connection to two separate amplifier channels)
C2L-T2X is ideal used as rear surround channels, within corridors or large areas where maximum coverage is required, and in compact areas where there isn't space to fit two speakers.
Optional square grille can be used with this model.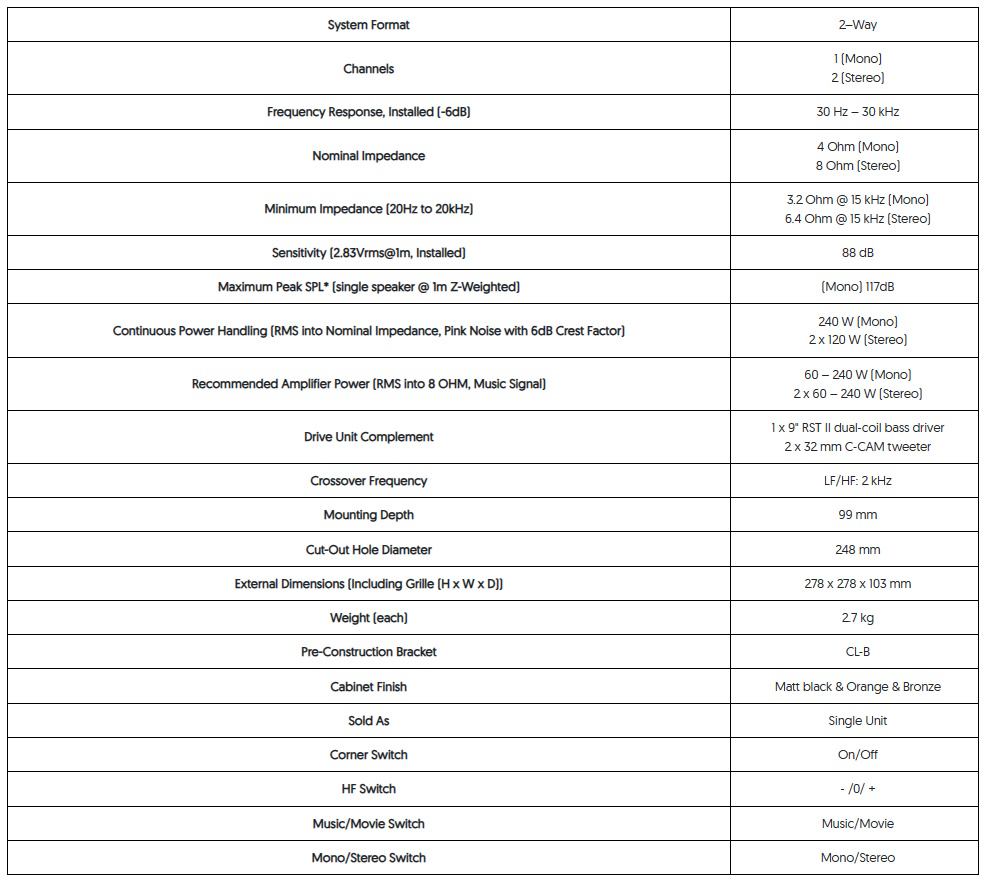 Mounting Depth 99 mm
Cut-Out Hole Diameter 248 mm
External Dimensions (Including Grille (H x W x D)) 278 x 278 x 103 mm
Weight (each) 2.7 kg
Pre-Construction Bracket CL-B