QED SS20 2-Way Parallel Speaker Switch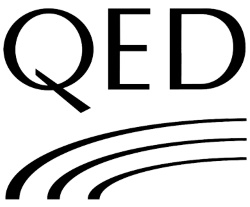 QED's SS20 2-Way Parallel Speaker Switch enables safe connection and independent switching of two pairs of speakers (in parallel) from a single stereo amplifier.
Unlike cheaper imitations, all QED units are transmatch and use the highest quality Silver-plated switch contacts; this ensures superb signal integrity. The curved anodised Aluminium fascias and precision moulded buttons of QED's updated switching accessories, give this range a very contemporary look.
QED Switching FAQ
What are the differences between the speaker switches in terms of impedance?

All the speaker switches are configured so that if you use 8 Ω speakers the minimum impedance seen by the amplifier will be 4 Ω

What are the benefits of series vs parallel ?

The switches which have more than two sets of speakers use a combination of series and parallel switching to achieve the minimum impedance of 4 Ω no matter what combination of speakers are switched on. For the two way switches there is a choice between exclusively series or parallel versions. If you have 8 Ω speakers (and a 4 Ω min amp) you should always use the parallel switch. If you have 4 Ω speakers and a 4 Ω min amp you should always use the series switch.

All QED switches load on 4 Ω using 8 Ω speakers. What happens if my speakers are 6 Ω?

1. Check your amp – if it can cope with a 3 Ω load or less (and some can) then you are alright. The rule is you must always use speakers with double the impedance of the amp minimum. 2. If you only have two pairs of speakers then use the two way SERIES switch.

How do the switches deal with power, e.g. if I have an amplifier with more than 150 watts?

These accessories use mains switches which are rated at 6A which means the max power they can handle is 288W given an 8 Ω load
If my amp is rated 6-16 Ω should I really be running a 4 Ω load?

NO, NEVER – you should use 12 Ω minimum speakers. You can get 16 Ω speakers though – but it may just be easier to change the amp.

Can I use them in reverse e.g. as an amplifier switcher (we know the answer is no, but why?)

NO – because the speaker switches are designed to have two sets or more of speakers attached to one amp, if used in reverse there is always the possibility of connecting two amps at once to one pair of speakers resulting in damage to one or both amps.

What is the technical definition of 'transmatch'?

For the 5 way speaker switch we don't use parallel or series switching but use transformer coupling instead. Again you have to use 8 Ω speakers minimum if your amp is a 4 Ω minimum amp. The impedance is then matched by the transformer (hence the name) so that a net 1.6 Ω load (all 5 sets of 8 Ω speakers switched on)is converted back to a 4 Ω load. One pair of speakers (A) is not connected to the transformer but is directly connected to the amp, these will be the main speakers. The four B pairs are connected via the transformer.
QED Warranty:
QED Speaker Switches carry a 5 Year Warranty.

Brand new and complete with the full warranty.