QED QX16/2 (LSZH) 2 Core Installation Speaker Cable
QED QX16/2 (LSZH) 2 Core Installation Speaker Cable
with FREE UK DELIVERY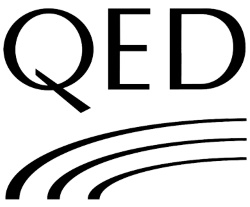 QED QX16/2 2 Core high performance installation speaker cable, Ideal if you plan to install a multi room or home cinema system. A high quality speaker cable for all multi-room installations. Wrapped in a high performance Low Smoke Zero Halogen (LSZH) outer jacket for fire safety, often a legal requirement in commercial installations.

Most cables feature PVC insulation, some have a basic fire rating such as CL3, etc. Unfortunately, most cables give off hazardous toxic smoke during a fire, posing a very serious health risk. LSZH cables are made from a special compound that performs as well as PVC insulation, but crucially gives off very little smoke and no halogen toxins in the event of a fire.

Many leading architects and builders are now specifying LSZH spec cables as standard. Only LSZH cables meet the legislated fire specifications for boat installations.

QED QX16/2 Speaker Cable Warranty:
QED QX16/2 installation speaker cable carries a limited lifetime warranty.