VSSL A.6 - 6-Zone Network Streamer Amplifier
VSSL A.6 - 6-Zone Network Streamer Amplifier
with FREE UK DELIVERY
*** Special Order ***
Please Allow 4 to 5 Days For Delivery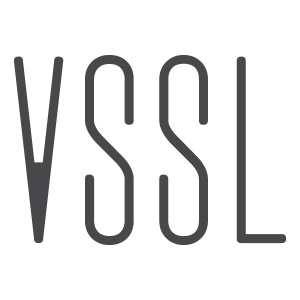 VSSL A Series - A.6 (6-Zone Network Streamer & Amplifier)
In a world of increasing home electronics that add unnecessary complexity, VSSL has emerged to create multi-room audio products to improve quality of life through simplification.
The A.6 is a game changing device that introduces Native Streaming technology. The A.6 is the first product of it's kind to combine AirPlay, Chromecast built-in, and Spotify Connect into every zone of a multi-room architectural speaker solution. Native Streaming gives users the ultimate simplicity in enjoying music. User's connect and control VSSL directly from their native music app on iOS, Android, PC or Mac.
No required 3rd party apps.

Native Streaming abilities, use any of your favourite apps to play music straight to desired audio zones

Zone control using any mobile device or tablet

6x6x6: six different people listening to six different songs in six different zones at the same time

Easy to set up party zones

Allow friends to play their own music on your system.

Quality audio with built-in high powered amplifier

Matrixed inputs and outputs

Automation integration with Control4

Works with any wireless Chromecast built-in speaker

Set up unlimited Groups in the Google Home app

Easy to use app for installation and fine-tuned control
FREEDOM
Listen with any iOS, Android, Mac, or PC device with any music app in the world like Spotify, Pandora, Apple Music, or any other. Access all the features of your favorite app. New music services are available immediately, no waiting for system updates to enable new music services, just enjoy.
NATIVE STREAMING
Use native streaming by selecting music in your favorite app on your mobile device or tablet and connecting straight to any audio zone using AirPlay, Googlecast, or Spotify Connect. No third party control apps needed.
STABILITY
VSSL is designed with extreme detail for reliability. Speaker outputs are 8 and 4 ohms stable with auto protection circuitry to keep your music playing.
EASY PARTY ZONES
Use the VSSL app to easily set up party zones. The one-time party zone setup eliminates complication so you can play your music in multiple zones straight from your music apps in one step.
PERFORMANCE
The A Series is made of the highest grade components available. With high power efficient circuitry and 50 watts per channel. VSSL makes your music sound good.
AUTOMATION INTEGRATION
If you already have a whole home automation system VSSL will integrate right into your system without skipping a beat. Drivers expose capabilities and other controls to allow VSSL to be used in the role of matrixed audio distribution.

VSSL Warranty:
The VSSL™ A Series - A.6 comes with a full 1 year manufacturers warranty.
*** Please note the Google Home Smart Speaker is NOT included with this Amplifier ***

Zones: 6
Channels: 12
Output Power: 50 watts/ch @ 8/4 ohms
Inputs: Network, (2) bus line level, (6) local line level
Wireless Inputs: 6 + 1 macro party
Outputs: (2) selectable line level
EQ: 7-band parametric adjustable
S/N Ratio: >101 db
Frequency Response: 20Hz-20kHz
Operating Voltage: 115-230 VAC 60/50 Hz auto switch
Rack Space: 2U
Dimensions No Feet: 17″ W x 3.46″ H x 14″ D
Dimensions With Feet: 17″ W x 4.7″ H x 14″ D
Shipping Weight: 17.5 lbs