Cabasse Stream Amp - High Fidelity Network Streamer & Amplifier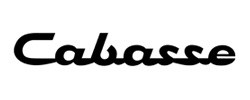 Cabasse High Fidelity Network Streamer & Amplifier is arguably the pinnacle of the streaming range from Cabasse, a brilliant and adept amplifier/streamer that will change the parameters of compact streaming audio systems. Building on Cabasse's audiophile foundations the Stream Amp will mean that better streaming quality and high resolution performance will now be within reach of anyone.

Once connected to your home network via Ethernet or Wi-Fi, the Cabasse Stream Amp allows you to stream all your locally stored digital music files, thousands of internet radio stations as well as Spotify, Deezer, Tidal & Qobuz streaming services. The Stream Amp is also conveniently fitted with a dedicated optical SPDIF input (which can be connected to a flat screen TV or a CD player), two analogue inputs and one USB inputs. The latter USB connection enables access to music files on memory sticks or HDDs, and instant Bluetooth Aptx connection is possible with NFC enabled smartphones and tablets.

Download the free Cabasse app on your tablet and smartphone (Android or Apple) and you can enjoy your music seamlessly, and in exceptional quality as the best audio dynamics are guaranteed with the exacting Stream Amp from Cabasse. As you would expect it enables you to access a range of compatible audio formats up to 24 bits / 96 kHz (WAV,FLAC, AIFF, AAC, MP3, PCM). This dynamism enables the Stream Amp to give you the enjoyment and the freedom to stream your digital audio files stored on your network (computers, hard drives and mobile devices), plus enables you to enjoy thousands of stations and songs with it's vTuner, Deezer & Spotify support (with Tidal & Qobuz high res audio services now also supported).

The Stream Amp is highly flexible in that it has been fitted with four loudspeaker outputs and a power optimisation impedance switch. It is possible to choose between stereo with one or two pairs of speakers or mono distribution with two or four groups of speakers. Designed for use in this professional system approach, it can for example; amplify up to 8 of Cabasse's Archipel In-Ceiling speakers and of course can be controlled by Wi-Fi from any room in the house.

This attention to detail and 'real world' adaptability means it really is suited and optimised to the best custom installation scenario's. Plus, the Stream Amp provides 4 types of room adaptation for Cabasse speakers. Using the app simply select which speakers are used where they are positioned in the room. The improvement, which is stunning with compact speakers thanks to the obvious low-end extension benefits, is also obvious with floor-standing speakers, with more air and definition across the entire bandwidth.

The Stream Amp utilises a very good quality and highly musical amplifier, that delivers deceptively subtle and detailed audio performance with its 2 x 50w amplifier. Most importantly though - the amplifier has been engagingly designed to work beautifully with the entire Cabasse range (all Cabasse's speakers are conceived using the same fundamental principles, using their highly acclaimed coaxial design approach - meaning that any speaker is voiced in harmony with any other from the range), so it can be paired with any satellite, floor-stander or in-wall/in-ceiling speaker. If more low end in any zone is required - of course the Stream Amp can be suitably paired with Cabasse's Santorin sub-woofer range as it has a dedicated sub out amongst the output stage.

This means that you can choose from the entire range, or mix and match and still maintain the best audio playback, and you will know that this performance is one that been optimised to enjoy the best audio reproduction of one of Europe's most innovative and respected speaker manufacturers.

The Stream Amp as you would expect benefits not only from Cabasse's signature sound - it also benefits from that French panache and design flair that others imitate, but rarely pull off. Compact streaming audio just got seriously serious!
Cabasse Warranty:
All Cabasse products come with a full 24 month manufacturers warranty.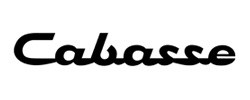 Finishes: Glossy black
Amplification:
2 x 50 W RMS/4-8 Ω ou 4 x 25 W RMS/4-8 Ω

Network functions:
DLNA, WPS, vTuner, Deezer, Spotify, Tidal & Qobuz.

Network inputs:
4 x Digital stereo
Bluetooth AptX
WLAN/LAN
USB
Dolby Digital Optical S/PDIF
2 x Analog RCA Stereo

Outputs:
1 x stereo RCA
1 x Subwoofer RCA

Audio Formats:
(WiFi/RJ45)
WMA (WMA9 CBR, CBR, up to 320kbps)
PCM (16 bits-44.1kHz, 24 bits-44/48/96 kHz, fichiers .wav, .aiff, .aifc , HTTP streams)
AAC-LC (up to 320 kpbs)
ALAC (.m4a)
FLAC (16 bits-44.1 kHz, 24 bits – 44/48/96 kHz)

Network:
10/100Mb Ethernet
MAC & PHY
Wireless LAN 802.11b/g/n
WPS 2.0 security
Digital media renderer (DLNA 1.5 norm)

Stream app for IOS and Android: Yes
Dimensions: (H x L x D in cm):
9.1 x 21.8 x 19
Weight: 1.9 kg